ring dies
Ring matrices are vertically functioning pressing tools in the form of a ring with bores distributed over the circumference or the outer surface, the so-called press bores.
The working width also called running ban width is limited by free stitches for the displacement of material surpluses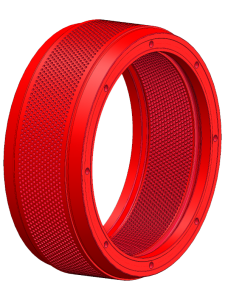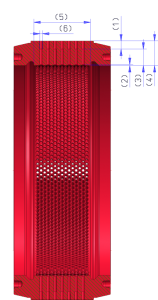 definition
1- Counter-bore
2- Depth of depth
3- Press channel length
4- Wall thickness
5- Working width
6- Bore /pellet diameter
Press holes can be manufactured in almost any size.
These press holes usually consist of 3 areas:
The feed cone: this is responsible for the pre-compression of the press material as well as the soft material feed into the press bore.
The press channel determines the compression of the press material.
With increasing channel length, the compression of the press material increases
The counterbore determines, depending on the design (cylindrical or conical), the breaking and guiding behavior of the pressed part within the die
rollers:
The pressing tools running in or on the die are referred to as collier rollers.
Coller rollers are available with different surface structures such as:
fluted or perforated surface structures.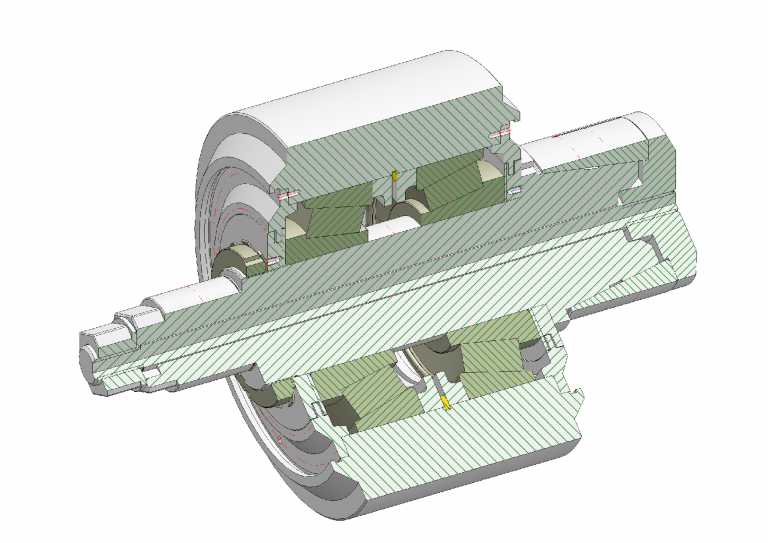 Fluted rollers, differ in the way of corrugation such as straight-ribbed,
inclined-corrugated-left-corrugated, inclined-corrugated-right, herringbone-corrugated, fine-corrugated or coarse-corrugated.
Also punched collier differ in simply punched, punched / sunkor or conically punched.
Depending on the type and application, the selection of the tool surface can influence the pressing behavior as well as the quality of the pressed part.
Complete collier rollers consist essentially of: the coller sleeve of the bearing of the coller axis to the coller lids small parts such as seals, spacer rings, etc.
Using the example of a ring die press, the press rollers are arranged inside the die. Here, the material to be pressed is fed centrally and, as the die rotates, it passes between the pan and die. The actual pressing takes place in the pressing zone, i.e. the contact area between the roller and die, and the finished compact leaves the die on the circumferential surface
© 2016 Scherer Engineering